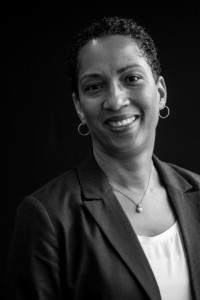 Paula Hattley
Co-Director of Consulting and Executive Coaching
Paula has over 20 years of corporate leadership experience working in the pharmaceutical and biotech industry. She has an extensive record of success building high performing teams, designing and developing training programs, managing transformational change, and coaching and developing leaders at all levels. Paula believes that people are the best asset at any organizations. She is passionate about "helping people to learn and grow" so that they achieve personal success while leading their organizations to winning results.
Paula is the president of Milestones Coaching and Consulting, which she founded in 2015. She has a bachelor in Business Management for the University of Maryland and is also an ICF Certified Executive Coach. Paula has been a long standing volunteer at Dress for Success and currently serves on the Planning Committee for the Professional Women's Network. She helps to curate and facilitate monthly leadership training programs to empower women to remain employed and provides them with strategies to nurture their professional growth. She is also a one of the original members of a volunteer group in her neighborhood call Spaghetti Sisters which is making a difference one meal at a time by feeding the hungry.
Contact Paula at paula@esctriangle.org
Paige Pait 
Co-Director of Consulting and Executive Coaching
Paige Pait joined ESC in November of 2019. Paige has over 20 years of public sector and non-profit experience. Her areas of expertise include social service, community involvement, capital improvements, budget and finance, strategic planning, program evaluation, outcome measurement, business operations, and organizational/staff development.
Paige served previously as Director of Enrichment Programs for Treehouse, a grass-roots social service agency in Seattle, WA before relocating to North Carolina in 2004. Since her move, Paige has worked at Child Care Services Association and KidsPeace as a Program Director.  She spent the last 5 years working in the private sector as a Project Manager before deciding to return to her roots in the non-profit world.  She also sits on a number of committees and boards in the community.
Paige's educational credentials include BA and Masters in Public Administration from Seattle University.
Contact Paige at paige@esctriangle.org
Kerry Raquel 
Executive Director
Recognized as an accomplished, driven leader with 20+ years of strategic philanthropy and partnership engagements here in our community, Kerry brings a wealth of executive management and resource development experience in the nonprofit world. Kerry received her Bachelor of Arts degree in Social Sciences from Washington State University and holds a Certificate in Nonprofit Management and Leadership from Duke University. As a proven leader in the Triangle nonprofit community, Kerry is uniquely qualified for this role, and has the full support of the Board.  Most recently, she served as Executive Director/CEO of Communities in Schools of Durham.  In addition, she served fourteen years as Executive Director of North Carolina Community Shares. Born and raised in Honolulu, Hawaii, Kerry currently resides in Raleigh.
Contact Kerry at: kerry@esctriangle.org